Another team that somehow continues racing on a tiny budget, the little French garage team have retained their final driver pairing of 1989 in the shape of Gabriele Tarquini and Yannick Dalmas, but with little sponsorship except from the Ted Lapidus fashion range, resources stretching ever thinner, and the continued need to pre-qualify in 1990, there's not much to be optimistic about.
---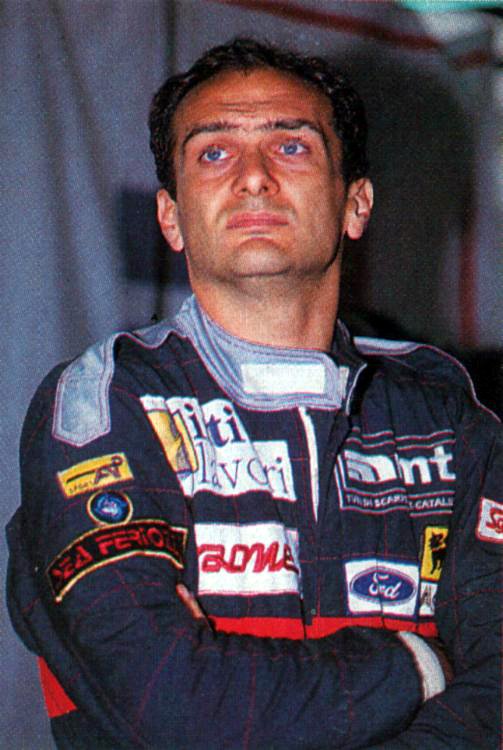 17. Gabriele Tarquini 
Gabriele had just never quite had the breaks in F1, despite his clear talent. He had shown early promise after replacing the unfortunate Streiff in the team, and could have scored a few times with better luck. With the power circuits, performances fell off but that was certainly not his fault. Whether, however, he would be able to show enough to attract a better drive.
---
18. Yannick Dalmas 
Dalmas drove four different cars during 1989: the Lola LC88C and LC89 chassis for Larrousse and the AGS JH24 and JH25 and only started one race in fifteen attempts. The Frenchman had been unfortunate to lose his Larrousse seat after a number of DNQs and it was difficult to tell whether his continued failure to get out of pre-qualifying with AGS was down to himself or the car.